Home Of Quality Siberian Huskies & Shiba-Inus
DEDICATED TO PRODUCING SOUND WORKING DOGS IN HARNESS, SHOWS, SPECIAL NEEDS, PET THERAPY, AGILITY AND OBEDIENCE .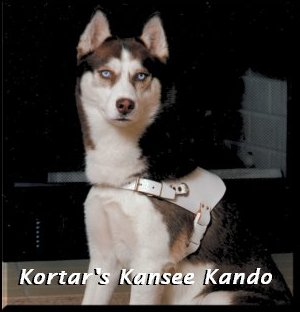 CANADA'S ONLY SIBERIAN HUSKY SEEING EYE DOG.
NATIONAL CKC PEDIGREE BREEDER OF THE YEAR.
www.byreplicawatches.com
Over 300 Champions in Conformation.
Titled Champions In Obedience Competition.
17 International and Multi-National titled dogs.
Top Siberian Husky, U.S. 1983.
Top Siberian Husky and Working Dog, Mexico.
Canada's First International & Vice-World Champions.
Over 50 International Siberian Husky Club Awards.
THE NATIONAL CKC PEDIGREE COMMUNITY SERVICE AWARD 1997.
Oregon Dune Mushers Team Of The Year '96.
Home of the 2001 Disney Hit Movie "Snow Dogs" Stars Bambam & Gloria.
Bred For Temperament, Used in Pet Therapy.
Special Need For Announcing Seizures And Autistic Child Companion.
Hip & Eye certified, Temperament Tested and CKC Canine Good Neighbour.
Twice Winner of Multi Purposed SHCC Ward Young Award.